HOMAGE Redesign
2015
Redesigning HOMAGE's online store took a little over 8 months. It was completely redone from UX, design, and product photography.

One of the main goals of the new site was to enhance the stories that exist from the product and collections that make HOMAGE so unique. For the desktop this was accomplished by creating featured content pages on the homepage and tops of special collections.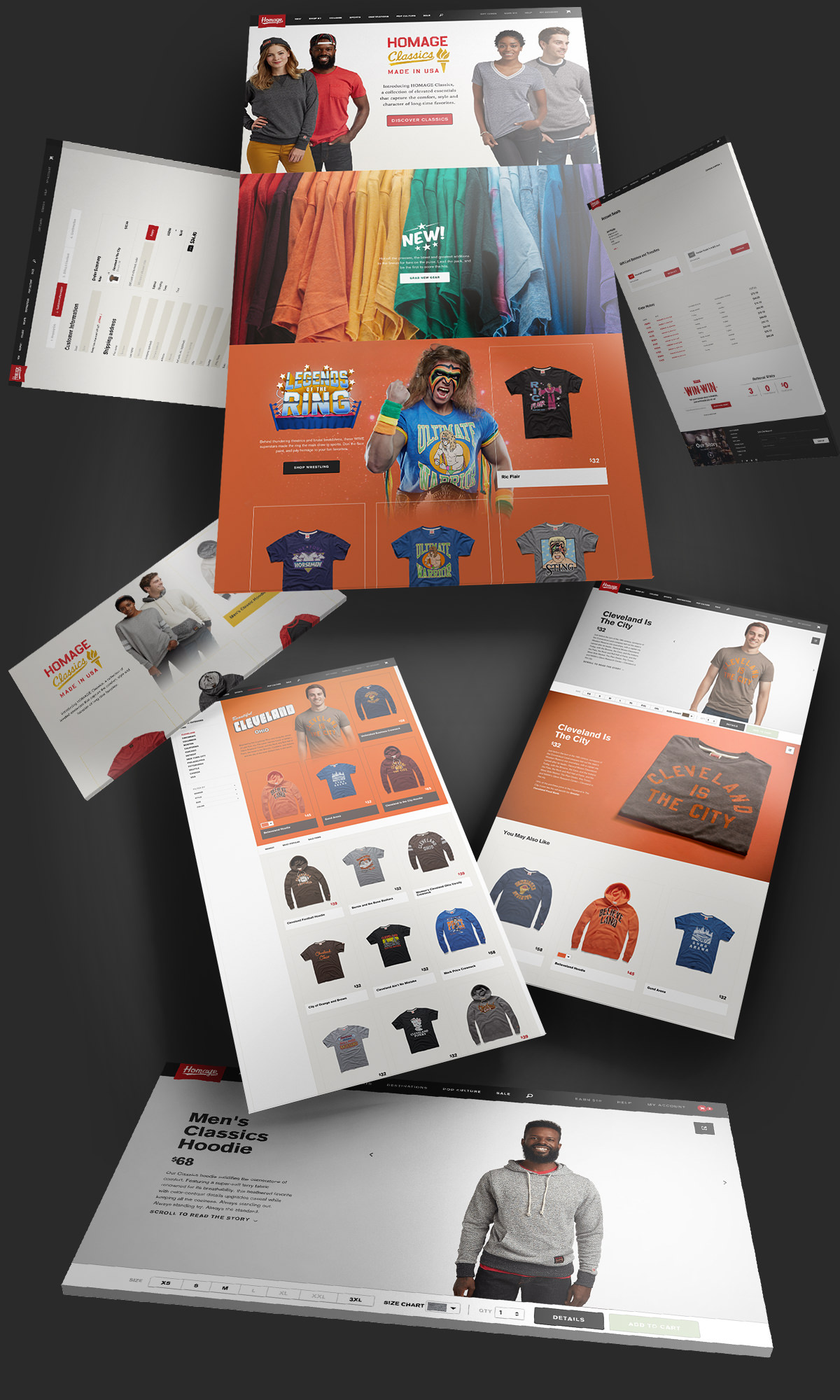 It was important on the mobile site to continue to extend the story of products and collections like the desktop site. You can see that in most cases the essence is the same as the desktop site.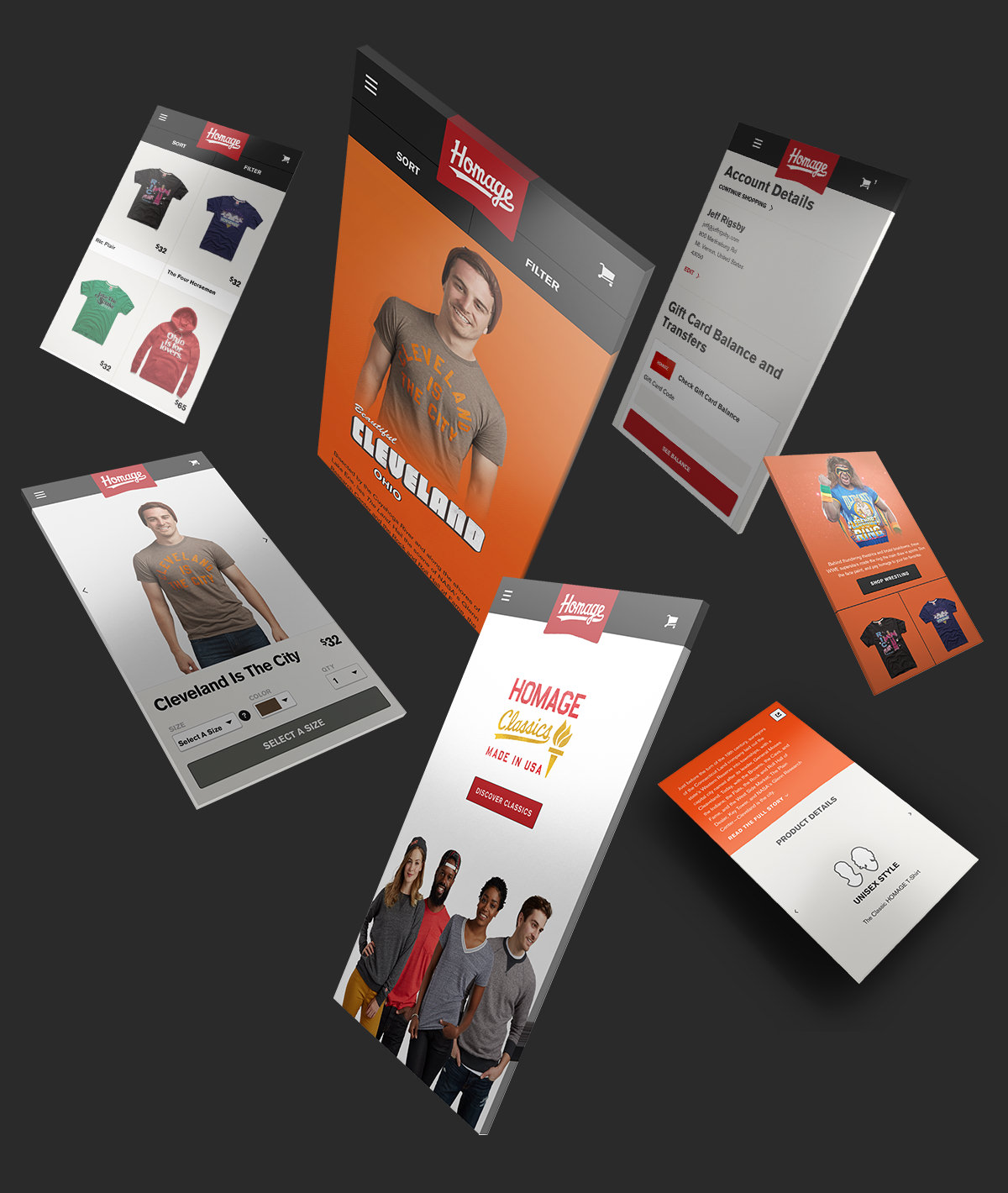 . . .
ART DIRECTOR
Jeff Rigsby
DESIGNERS
Jeff Rigsby & Corey Michalek (Wondersauce)
UX
Jeff Rigsby & Wondersauce
DEVELOPMENT
John Strawser (Wondersauce)